Dr Jason Jeffers and his associates specialise in mathematics and physics tuition for VCE students and university students. Particularly those students that are looking for:

An edge to outperform their peers.

A supportive and individually tailored experience.

The knowledge and practices to squeeze the best out of their study effort.
Call and arrange a free consultation; together we can discuss your needs and tailor a specific plan just for you.
"I ended up with an ATAR of 99.70....You are very knowledgeable in your field, and can teach in a clear and succinct manner. Above all, you made me enjoy VCE Specialist Mathematics, something that is fundamental to success."



-- Fady (Greenvale)
---------------------------------------------------
"Your reliability every Friday night is to be commended, and we would be happy to recommend you to anyone."



--Terence and Lois (North Balwyn)
Take a look around the site to see what is on offer and be sure to check out the complimentary study tools. You will find through Jason you have rare access to: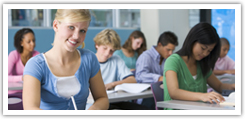 In depth knowledge and passion for the subject from a Cambridge PhD graduate and RMIT academic.

Coaching and personal support from a mentor that has consistently achieved top academic results.

An approachable and sensitive tutor who really listens and has the tools to help.